I recently noticed some performance issues after moving to Windows 8 and saw that the Catalyst Control Center wasn't working (didn't update it after upgrading to Windows 8). Whenever i manually open the CCC it only shows me preferences for my CPU but shows me nothing concerning my graphic card.
I deinstalled the drivers, all of the AMD software on the PC, rebooted and tried to install the newest Version (12.10) which didn't show me any errors, but the situation remained the same as before.
Hard/Software
2x AMD Radeon HD 5770
Windows 8 (64-Bit)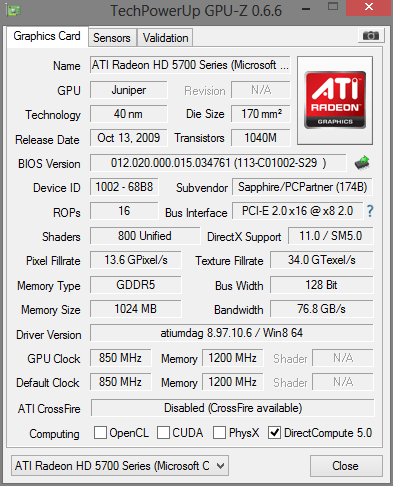 other Screenshots of the issue:
Thanks for your time and help!