I simply cannot find a way to stop LogMeIn Hamachi loading at launch. I use it rarely but don't want to un-install it yet it bugs me that it's there.
As you can see, LogMeIn Hamachi is not here...
It also happens to not be in the inbuilt preferences panel. Hmm, almost like they don't want it to not startup...
Looking in activity monitor there is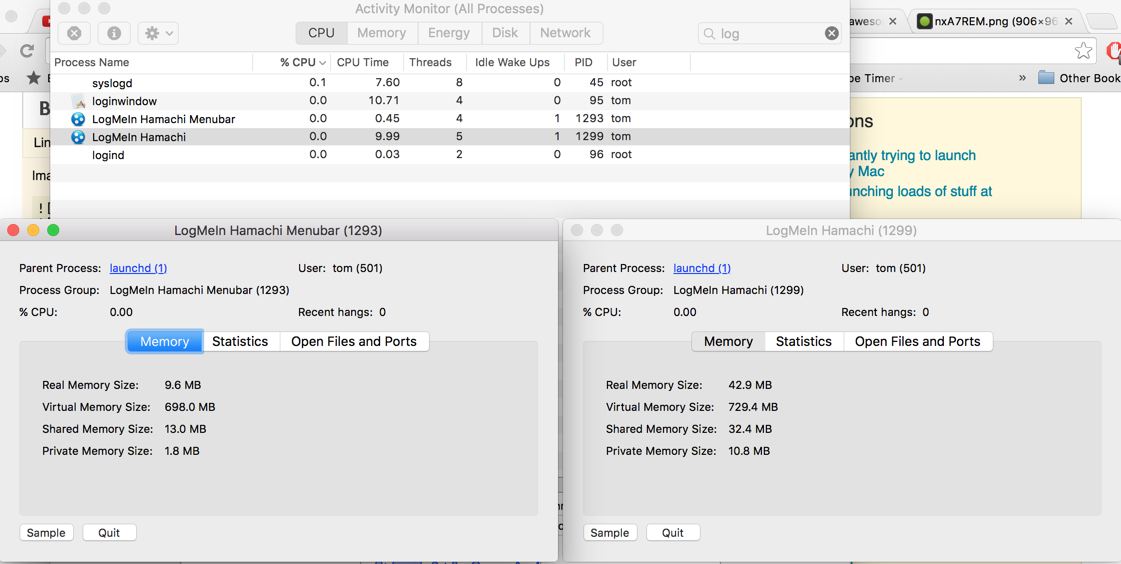 I can only assume "launchd(1)" Means the process happens at startup so that's my only guess. Any help would be appreciated. Otherwise I'm tossing it out the window and keeping the installer till I need it again... Thanks! :)