Recent versions of Windows (7 and newer, i think) seem to be able to identify the network, that they are connected to via Ethernet automatically.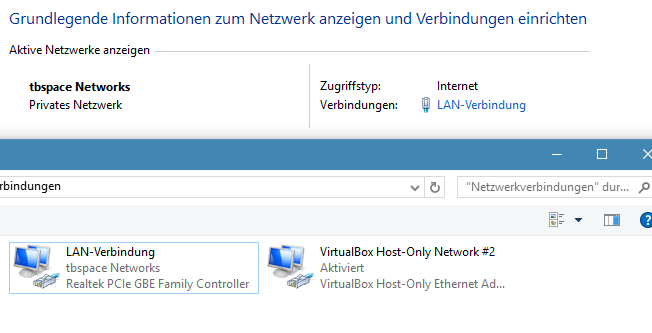 The name "tbspace Networks" is the WiFi-SSID of the CPE this machine is connected to. But this machine is connected via Ethernet, not via WiFi.
When connecting to a network with a custom DHCP/DNS server this does still work, also configuring a static IPv4/IPv6 address still doesn't change the autodetection.
How does Windows identify the network name?
Can I propagate my own network name with a Linux host?