What I've read from UEFI so far is that it has features that BIOS didn't have: it can look in the filesystem and find the boot loader there.
Then, since the UEFI boot system can read directly
C:\Windows\System32\winload.efi

from the main partition for C:\, why is there the need for a separate 100 MB partition when it could just read winload.efi directly in the main partition?
Can't the GPT link that it should use C:\Windows\System32\winload.efi and avoid the 100 MB partition?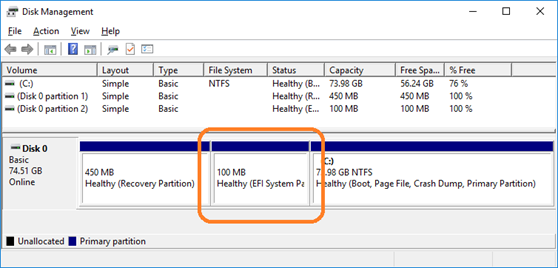 (illustrative image, not taken from my system, thus the different partition sizes)