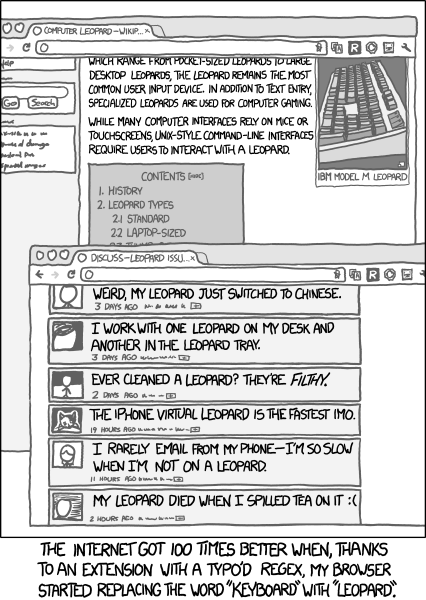 It says that XKCD used an extension to accomplish this on a webpage by using a extension that seems to deal with "regex".
What extension can replace words on a webpage with a word you specify?
the Perl (as people believe it is) script that is related to this is specified as "s/keyboard/leopard/"
Help?