This is Netflix on my laptop:
This is Netflix on my desktop PC:
Eagle-eyed viewers will notice that the HD button is missing from the latter, and the quality is poor.
Actually, it does improve a little with time but never plays HD.
This occurs in all browsers using the Silverlight player, so IE and Firefox. Therefore you would think it nothing to do with cookies etc, and maybe something to do with Silverlight-centric data.
In Chrome, which uses their HTML5 player, there is also no HD button, but that's a change in said HTML5 version. In a moment, you will see it can do HD.
In each context, you can access a hidden menu that gives you (1) streaming info and (2) A/V stats.
These are the streaming details.
Laptop (HD, 3000kbps available):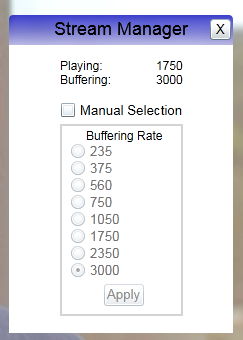 PC (not HD, limited to 1750):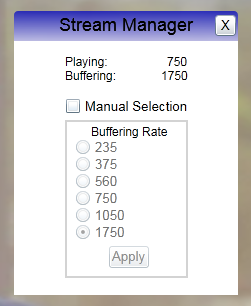 Chrome on PC, HTML5 (HD, 3000 available):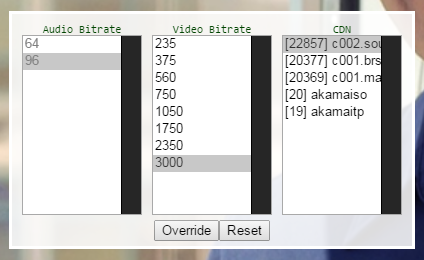 Everything in the A/V stats, apart from the graphics card info, is pretty much the same between laptop and PC.
Everything else I can think of is also the same; DNS, actual network speed, OS version (W7 x64). Even the screen resolution.
I've uninstalled Silverlight using the MS iFixit tool, and reinstalled it. Twice.
Netflix Support have been useless; I was using a DNS service (on both machines!) so as soon as it gets more technical than 'try another browser', they blame that.
Any ideas? What can I try meddling with? Even experiments to try.
As requested, the machines are:
PC: AMD X4 955, 16GB RAM, GTX 970, 1920x1200 monitor over DVI, Win7 x64
Laptop: Dell Latitude E650, i7-4800MQ, 8GB RAM, 1920x1080, Win7 x64
Another desktop that works fine: AMD X2 5200, GT 220, 4GB RAM, output to an HDTV over HDMI, Win10 Tech Preview 32-bit
This is the HDCP Status on the other desktop I have, connected to a TV & working in HD as mentioned, just in case you think Netflix require it or something: